POND REPAIR & MAINTENANCE
Does your pond need a little love? We can help. Our team can fix leaks, algae, pump issues and more. Just fill out our online form to get started.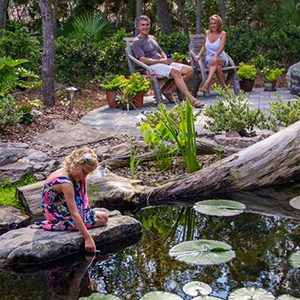 Save on pond clean-outs, winter shutdowns and more by signing up for an annual maintenance plan. Registration starts in January and closes in mid Spring.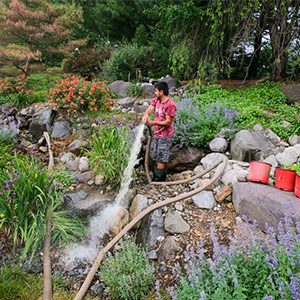 An annual deep cleaning helps prepare your pond for a new season of life. This service is crucial for keeping your water crystal-clear and your fish happy and healthy.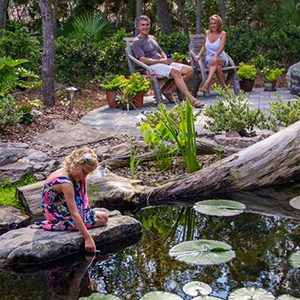 Did you just buy a house that came with a pond, and now you have questions? We'll clean it and teach you how to care for it.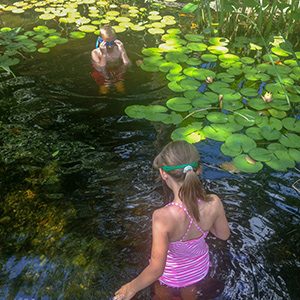 Summer Maintenance Visits
Schedule some short visits for our team to check filters and pumps, take care of plants and monitor water quality.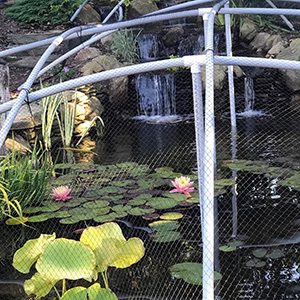 Early Fall Netting Service
Your pond crew will perform some basic maintenance and install netting to protect your water feature from falling leaves.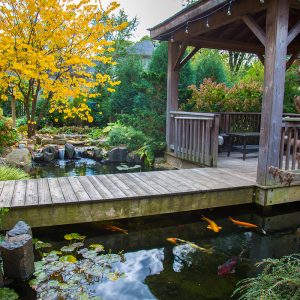 We recommend shutting down (winterizing) your pond in late fall for maximum peace of mind over the winter. Have our crew do the work –  while you relax somewhere warm.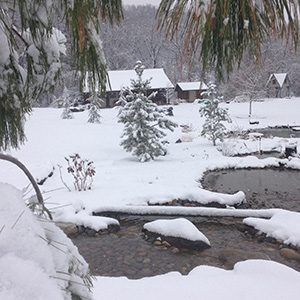 Have our crew keep an eye on your pond so you can rest easy knowing your fish will stay happy and healthy beneath the ice.